My 2017 Retrospective (And 2018 Action Plan)
A one-hour exercise to help you celebrate your biggest wins, identify your biggest opportunities, and dominate the new year.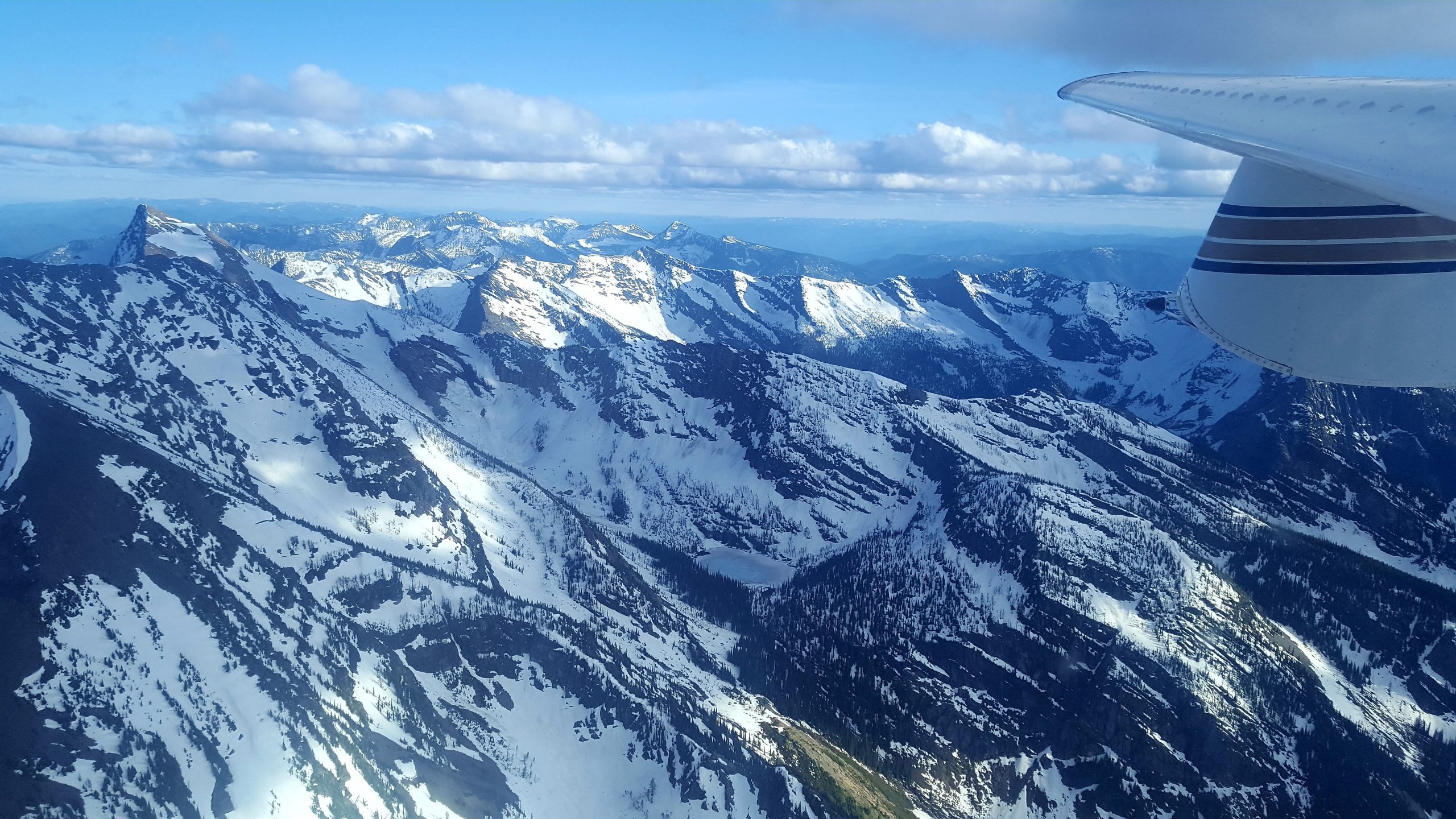 I spend most of my time planning for the future. With the help of my meditation practice, I'm getting better at living more in the present. But something I still find incredibly difficult is reflecting on the past.
I rarely celebrate achievements for more than a few minutes, and I almost never "look back" on projects or situations to identify what I learned. (And I certainly don't use that information to guide my future decisions.)
This, as you can imagine, is a problem.
"Those who don't learn from the past are doomed to repeat it."
Sometimes being "doomed to repeat" stuff can be a good thing. I think I did a lot of things right this year, and I'd like to continue to do them.
But I also did a lot of stuff wrong.
If we don't learn from our past, we we won't be able to identify our biggest opportunities to make life better. Which means we'll likely suffer through the same situations and thought-patterns again and again.
So this year, I'm continuing with a tradition I started two years ago: a personal retrospective.
(Previous retrospectives: 2015 and 2016.)
What's a retrospective?
A retrospective is when you look back on past events to identify what worked…and what didn't work. A retrospective helps you celebrate your wins and identify your weaknesses. It helps you learn from the past and correct for the future.
How to do your own personal retrospective
To do a personal retrospective, you simply pick a particular project or time period and ask yourself the following questions:
What's working? ("What did I do right? What am I proud of?")
What's not working? ("What could be improved? What are my biggest opportunities for growth?")
How can I fix what's not working for a better result? ("What specific things can I focus on next time?")
Then you spend 15-30 minutes writing about each.
Nate's 2017 Personal Retrospective
To give you an idea of how it's done—and to encourage you to do the same—I want to share mine with you.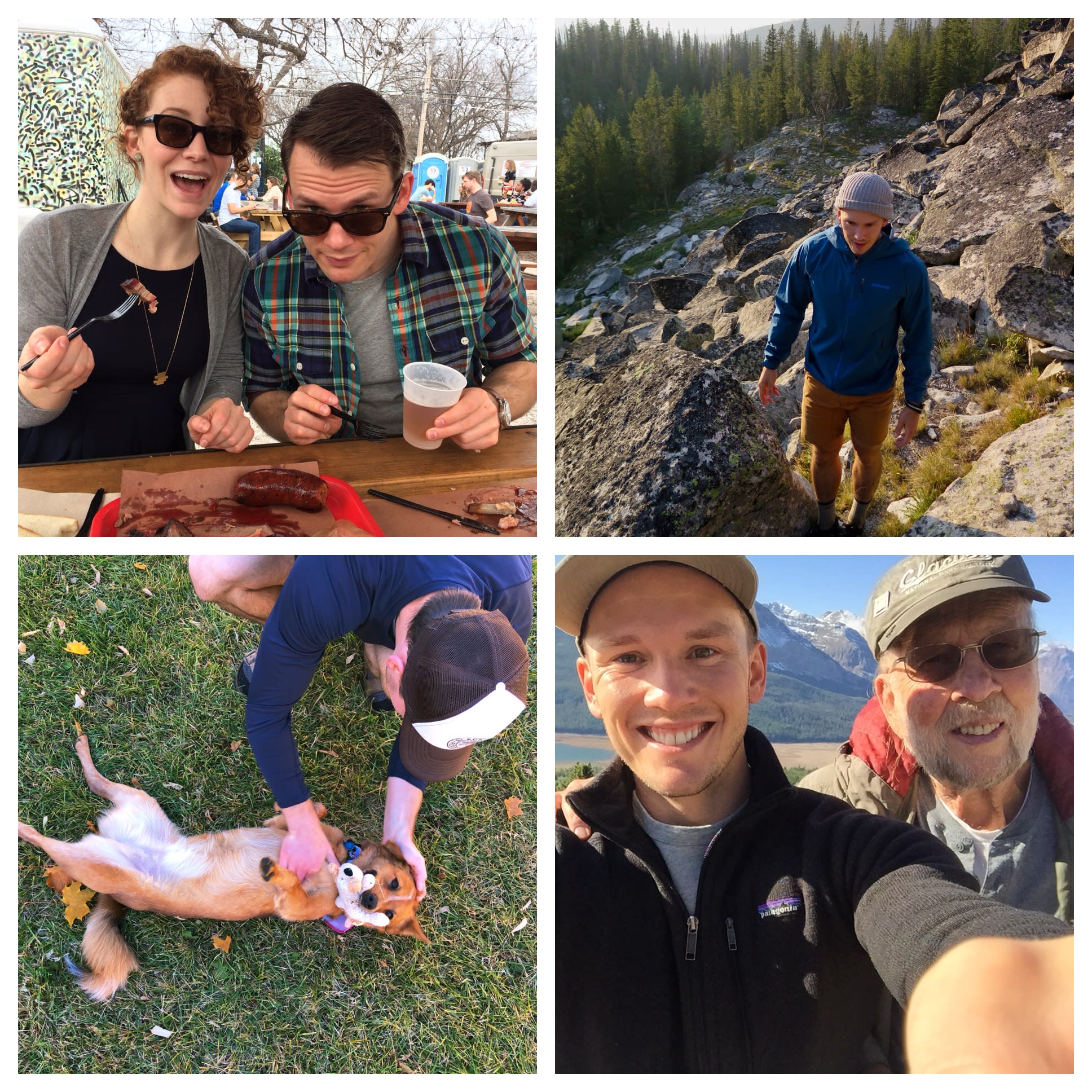 QUESTION 1: WHAT'S WORKING? ("WHAT DID I DO RIGHT? WHAT AM I PROUD OF?")
If I had to give 2017 a title, I'd call it "The Year of Remembering What's Really Important." 
I MADE FRIENDS WITH DEATH
Ever since my friend Kyle died a few years ago in a freak car accident, I've become more aware of the fact that I am going to die. This year, I leaned into that scary, awe-inducing feeling and decided to make friends with death.
That way whenever I start to take myself too seriously or get worked up about something stupid, I can put things into perspective and remember that things are, on balance, absolutely amazing.
I read books about death.  
I watched movies about death.
I gave myself a reminder that I'm going to die.
It's on the underside of my wrist, usually hidden under my watch strap.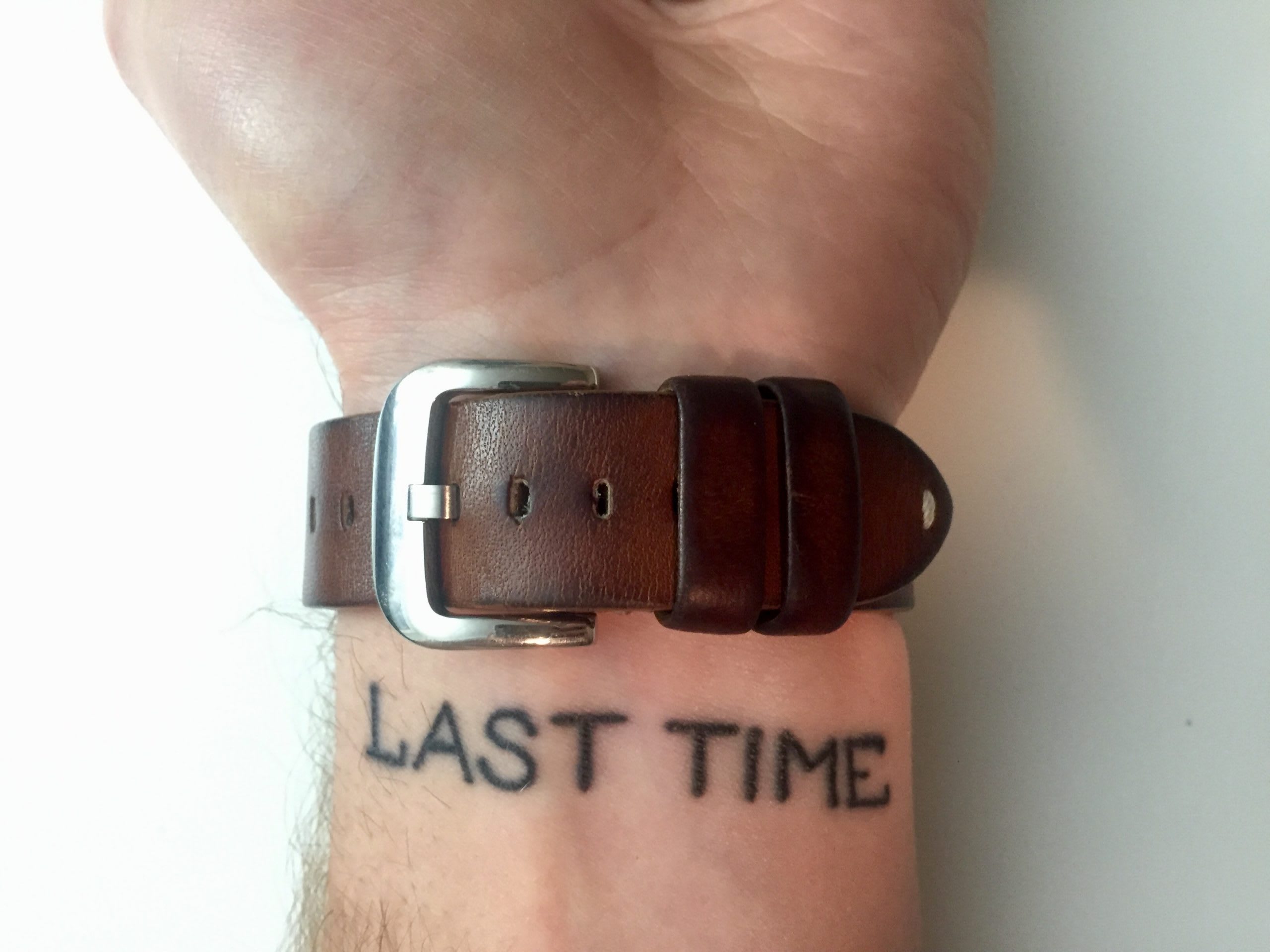 It reminds me that every time I do something it may be the last time I ever get to do it. So I might as well enjoy it.
I SPENT TIME WITH PEOPLE I LOVE
I visited my family in Texas and walked around my boyhood home.
I spent a week on the edge of the Puget Sound with Richelle.
I ate my way through New Orleans with Jason.
I fell in love with our new dog, Rally.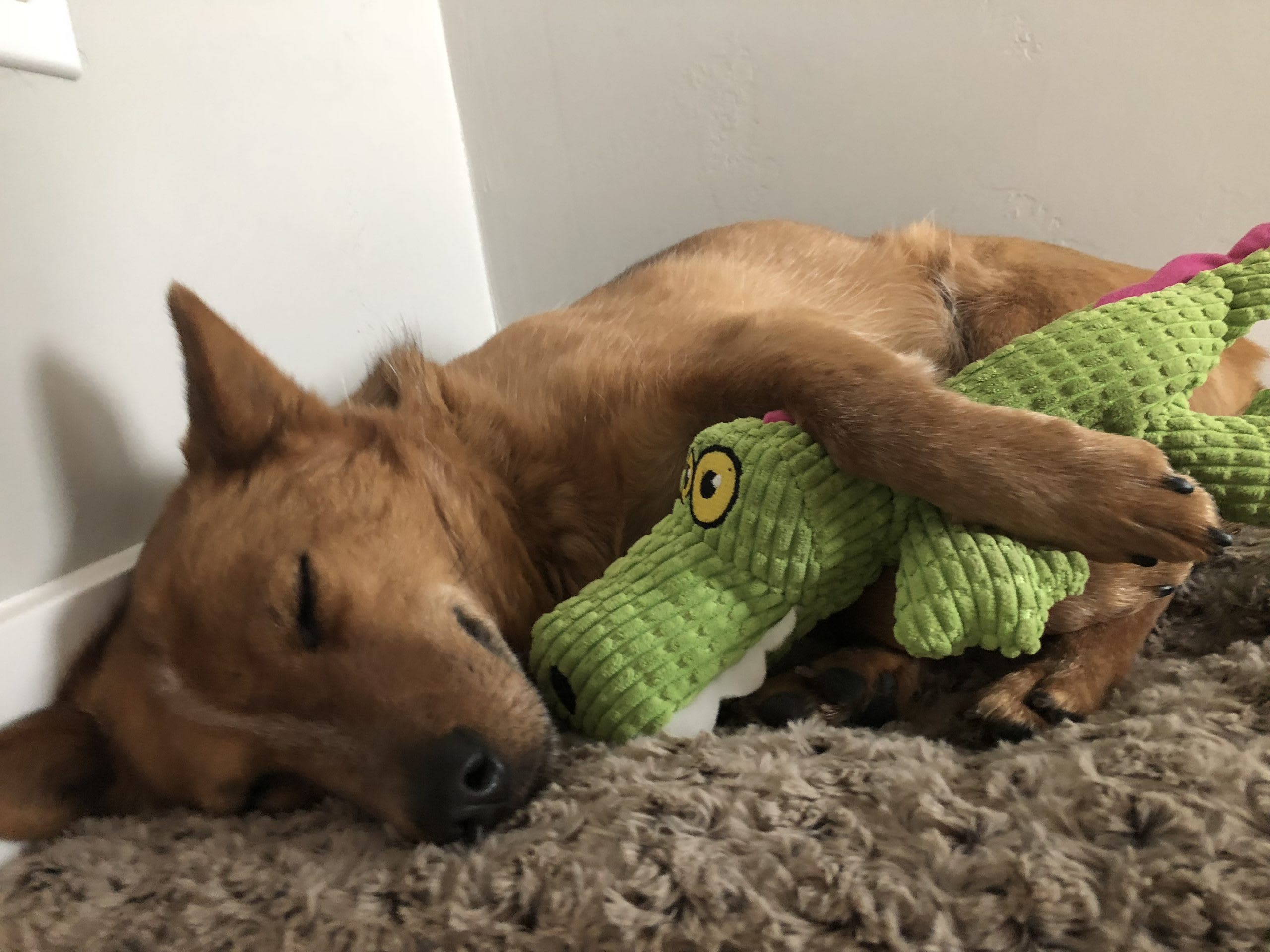 I showed Mike my favorite bars and restaurants in Portland.
I got my ass kicked in basketball by my little brother Austin.
I spent hours training and hitting the sauna with my other brother, Jordan.
I shared beers and hikes through Glacier with my dad and grandpa.
I cooked meals and made cocktails with my mom.
I STARTED DOING MORE CONDITIONING TRAINING 
My mom's dad died of a heart attack. My grandpa on my dad's side has had at least two heart attacks. My mom was born with a heart condition and had to have surgery as a baby.
So why the hell have I neglected conditioning (cardio) all my adult life? Beats me. Lifting weights is more fun, I guess.
But this year, with the help of Joel Jamieson  and an inexpensive heart rate monitor, I've started doing 1-3 weekly conditioning sessions including Concept 2 rower and skierg sprints, trail running, Assault Bike cardiac output, and more.
Turns out I actually enjoy doing conditioning if I have some specific numbers (heart rate zones, etc) to shoot for.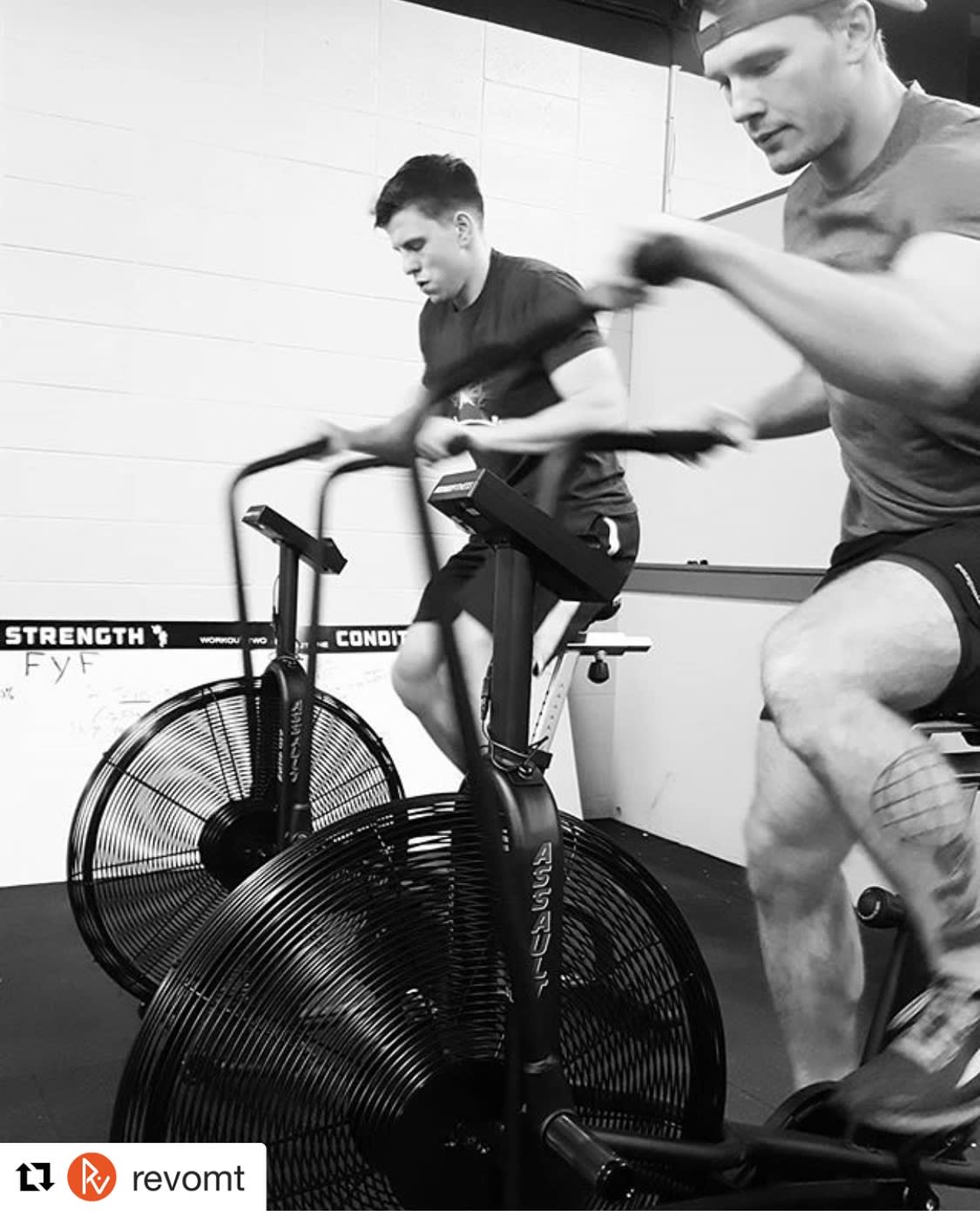 I MADE TIME TO WORK ON MY OWN PROJECTS
Along with my consulting work I still found time to write 51 newsletters, coach a handful of entrepreneurs, and do a limited release of my new program, The 2-Day Workout Fix.
That feels good.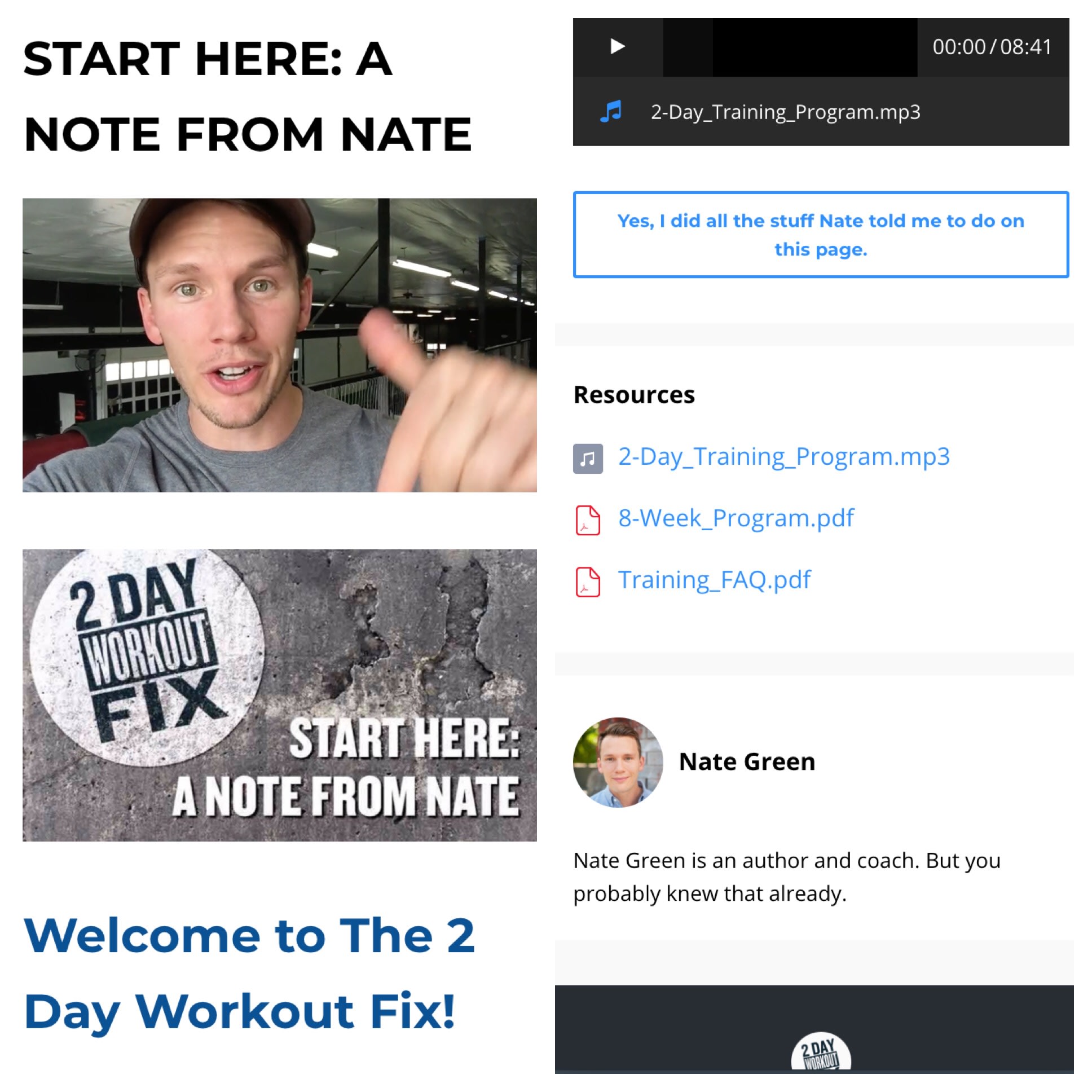 QUESTION #2: WHAT'S NOT  WORKING? ("WHAT COULD BE IMPROVED? WHAT ARE MY BIGGEST OPPORTUNITIES FOR GROWTH?")
SPEND MORE TIME MEDITATING 
I started meditating consistently a few years ago and even went so far as to go on a 10-day silent retreat in 2015. The science is in: Meditation can change your brain for the better. (Read more here.)
But I didn't need double-blind studies to tell me that. I know from personal experience that the more I practice meditation and mindfulness, the happier I am.
Mindfulness may be the ultimate meta skill. Which is why after a year of only practicing 10 minutes per day, I'm going to up the ante in 2018 to 30 minutes per day of sitting meditation (with a daily walking meditation, too).
This skill is so important to me that aside from some monthly discipline challenges (which I'll write about soon), meditating more is going to be my ONLY focus for 2018.
Sure, I'll continue to write and work and do all the other stuff that makes up a life. But my daily meditation is the only thing I'll track.
It may be too early to say, but I fully expect the benefits of increased meditative practice to bleed into the rest of my life.
(If talk of meditation makes you roll your eyes, I encourage you to check out this book. And this one.)
QUESTION #3: HOW CAN I FIX WHAT'S NOT WORKING FOR A BETTER RESULT? ("WHAT SPECIFIC THINGS CAN I FOCUS ON NEXT TIME?")
Action step #1: Extend my morning meditation practice from 10-20 minutes to a full 30 minutes. 
Rationale: I'm already meditating in the morning, so I might as well use that to my advantage and simply extend the practice. On the mornings where I can't fit that in, I'll break up the practice into two 15-minute sessions.
Action step #2: Leave my phone at home when walking the dog. 
Rationale: When I went on the silent retreat a couple years ago, I was surprised by how much I enjoyed walking meditation. But I rarely do it.
Then it hit me: I take my dog for a long walk (or two) every day. What if instead of bringing my phone and listening to a podcast or audio book, I tried doing a walking meditation instead?
So, that's what I'm going to do. I'll keep track of my practice in a notebook and try not to break the chain of "X's".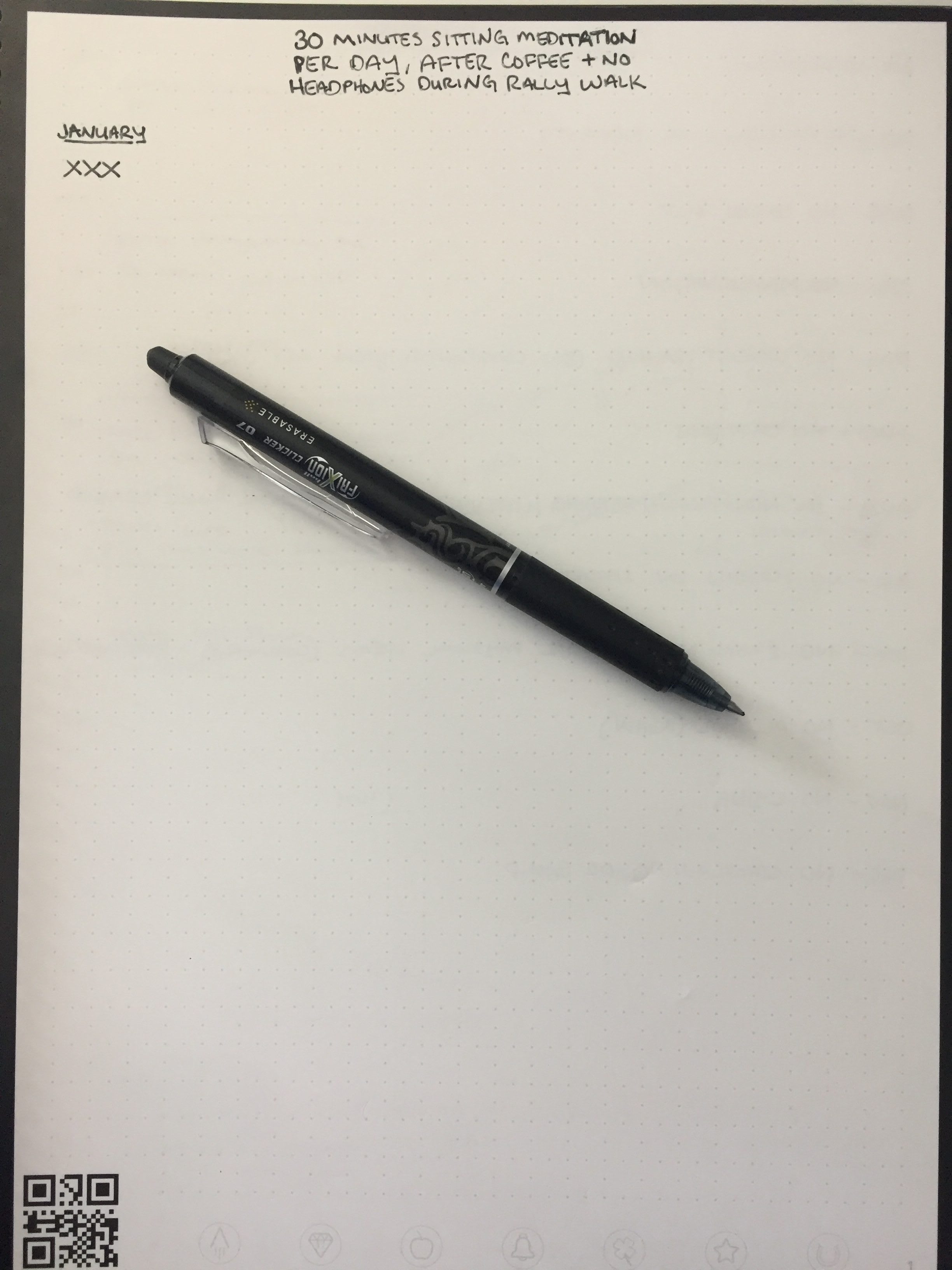 Write your own Personal Retrospective
So that's mine. Now it's your turn.
It'll take you roughly an hour, but it could be the most important thing you do this year. After all, 2018 is already here.
What are you the most proud of? Where are your biggest growth opportunities?
And the biggest question: What are you going to do about them?
-Nate